Introduction


The Low Emission Zone in Steiermark covers a large part of the Steiermark area.
Some of the larger towns included are: Bruck an der Mur, Deutschlandsberg, Feldbach, Fürstenfeld, Graz, Hartberg, Leibnitz, Leoben, Murtal, Mürzzuschlag, Radkersburg, Voitsberg and Weiz, but many more areas around are also included.

A map and a full list of towns is given below.


Based on the IG-L – Austrian Emission Class Ordinance every driver can label his vehicle with an exhaust class sticker. The sticker provides information about the exhaust gas class according to the pollutant emissions of a motor vehicle.
An official Austrian sticker must be purchased and put on the windshield of the vehicle. For more information about those stickers see here.

Dates & Times
Until 1st January 2013: Euro 1

From 1st January 2013: Euro 2

From 1st January 2014: Euro 3

Vehicles affected
Lorries

What is the LEZ boundary
The LEZ is in operation in the four air quality management areas in Steiermark [Styria Province], as shown on the map and listed below.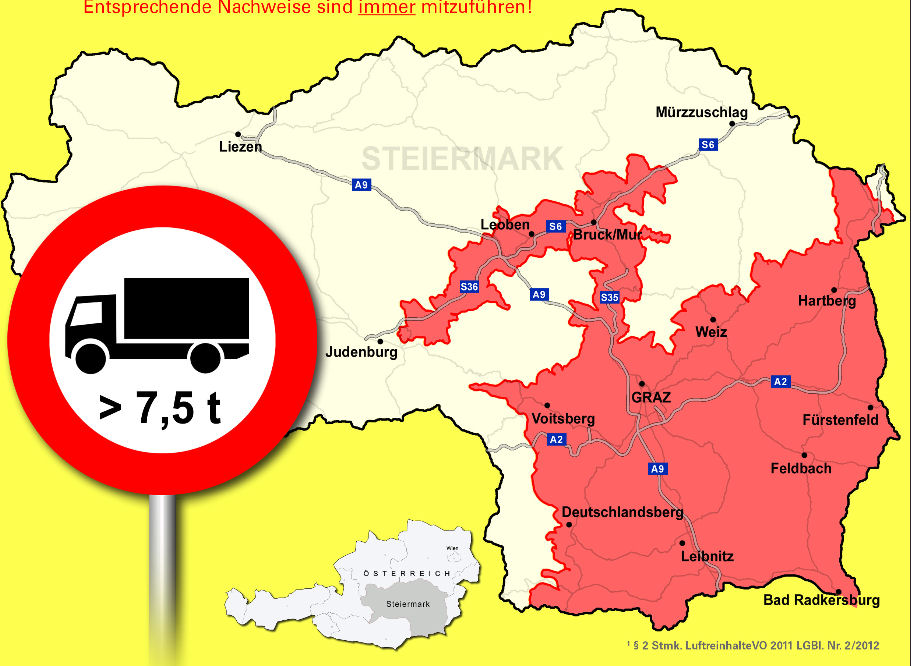 Key:
red = LEZ.

See here for more details.



Need to Register?
Based on the IG-L – Austrian Emission Class Ordinance every driver can label his vehicle with an emission class sticker. The sticker provides information about the emission class according to the pollutant emissions of a motor vehicle.
An official Austrian sticker must be purchased and put on the windshield of the vehicle. For more information about those stickers see here.

Is retrofitting allowed?
Yes

Retrofit Details
Vehicles must meet the PM and NOx emissions standards with retrofitting. Proof must be carried, in the form of registration with the authorities.

Hours of operation
Permanent, 365 days a year.

Enforcement
Manual enforcement by police

Exemptions
Austria exemptions

National Scheme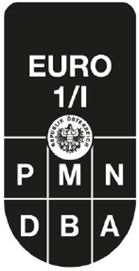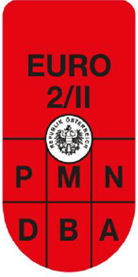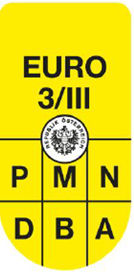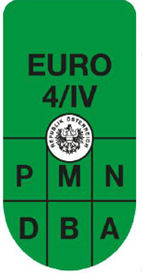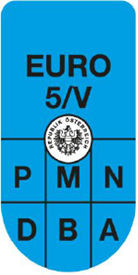 Vehicles Euro standard 6 and alternatively fuelled vehicles need this sticker: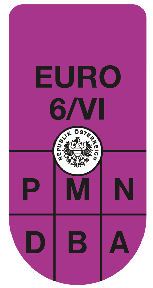 Yes, there is a national scheme with differently coloured stickers from 1st January 2015. Currently it is only required in Vienna, Niederösterreich and Oberösterreich. The stickers can be purchased from garages in Austria and cost 2,50 €, see here for more details.
They are also distributed at certain repair garages and some ÖAMTC offices, see here for a list of garages.

If you want to order an emission sticker from outside Austria, you should send the following information via e-Mail to This email address is being protected from spambots. You need JavaScript enabled to view it., with relevant documents scanned and attached:

A) a copy of the vehicle registration documents.

B) the CEMT document or other document or datasheet that states the emission class of the vehicle.
This is the documents were the emission class is documented. It can also be a link /printout with weblink to the eg UK (or German or Italian etc) database that states what Euro class that vehicle registration vehicle.

C) Your VAT-number.

The price of each sticker is € 20,- excl. taxes and mailing costs. An invoice will be sent with the stickers, that should then be paid by bank transfer to DEKRA.
Delivery time: 5 business days.
The email should be in English or German. The vehicle and Emissions standard documents can be in any language.

You can use this template for your email, just cick on This email address is being protected from spambots. You need JavaScript enabled to view it. for the email and template to be set up for you: I would like an Austrian LEZ sticker. Please find attached: 1. A copy of my vehicle registration document. 2. Proof of the vehicles emissions class (Euro standard). 3. My VAT-number is: ………………



Local name for the scheme
Umweltzone / Fahrverbot / Stmk. Luftreinhalteverordnung 2011

Further Information
Ordinance
Austrian stickers
Interesting information for lorry drivers (in German)