There has been much talk of odd and even numberplate schemes for Stuttgart. This is not being implemented in Stuttgart.
From 2016 there will be air pollution alerts in Stuttgart when levels of fine particle (PM10) are too high.
The 'Feinstab Alert' will happen when the weather is forecast to give inversions conditions (where the pollution emitted within the city is 'trapped' by the weather conditions).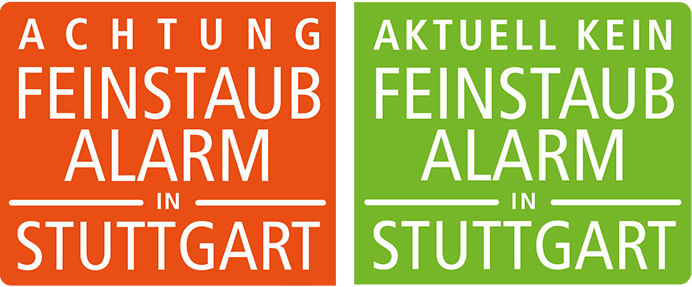 What happens?
The public are asked to leave their cars at home where ever possible, and not use so-called 'comfort fires' (fireplaces that are not essential as part of the heating) to make the air safer for all.
For more information, see our Stuttgart page.
That is what an alarm sign could look like. It says: 'Fine dust alarm from Friday on in the Low Emission Zone Stuttgart. Use public transport'.