Introduction


Greater London has five different schemes in place:
The Congestion Charging Scheme (CS) (since February 2003), a Low Emission Zone (LEZ) (since 4th of February 2008), the London Lorry Control scheme (since 1985), the London Coaches scheme and the London Safer Lorry Scheme (since 1 September 2015).


A new, additional cost: the
Emissions Surcharge will be active from 23. October 2017 in the Congestion Charge area.

Dates and details
Vehicles of more than 3.5 tonnes must fit side-guards and Class V and Class VI close-proximity mirrors to better protect other users of London's roads.

Vehicles affected
All vehicles with more than 3.5 tonnes.

Scheme Boundary
All roads in Greater London (except motorways).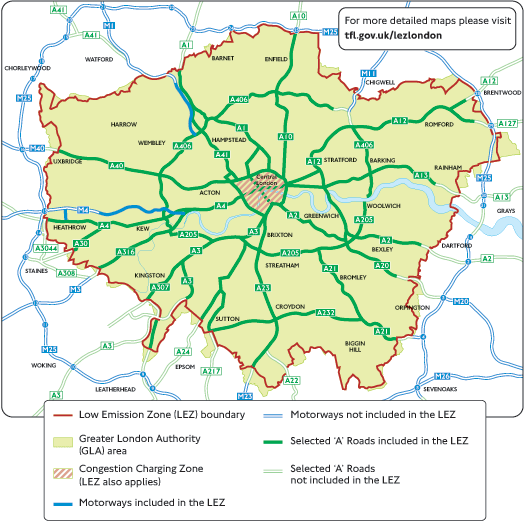 Road Sign
There will be 600 signs saying 'Safer HGV Zone' erected across London.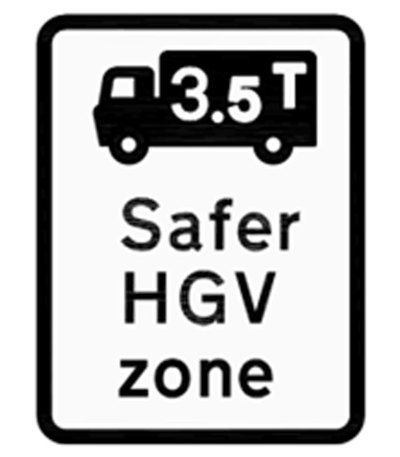 Are foreign vehicles affected?
Are included.

Retrofitting allowed?
Yes

Retrofit Details
Vehicles that would be affected by the Safer Lorry Scheme can easily be retrofitted to comply. Side guards can be fitted from approximately £500 and blindspot safety mirrors can be fitted for approximately £300 per mirror.

Hours of operation
Permanent.

Enforcement
A combination of the police, the DVSA and the Industrial HGV Taskforce will enforce the scheme.

Penalty
The fine could cost a maximum of £1,000.

National Scheme
There is no national scheme in the UK.

Exemptions
Look at this list to see if you are exempted.

Local name for the scheme
Safer Lorry Scheme; Safer HGV Zone

Further Information
Safer Lorry Scheme
Looking for vulnerable road users
Safer Lorry Scheme


City website
London city website