Introduction
Toulouse has established an access regulation in its city centre for delivery vehicles.

Dates and details


There are restricted delivery time slots for all delivery vehicles. Electric vehicles and vehicles less than 9 meters in length can apply for extended delivery times.

The stopping time is always 20 minutes. A parking disc for delivery vehicles is mandatory.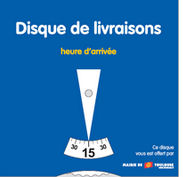 The disc has to be displayed behind the windscreen. The time of arrival has to be indicated on the disc.



Electric vehicles


Electric vehicles are allowed to deliver from 00:00 - 24:00 except in the restricted streets.
Electric delivery vehicles can apply for an authorisation here.



Vehicles affected


These vehicles can apply for extended delivery times:

- electric (3 to 20 m3) delivery vehicles

- delivery vehicles with a combustion engine (petrol, diesel, gas) <9m



Type of restriction
access regulation

Scheme Boundary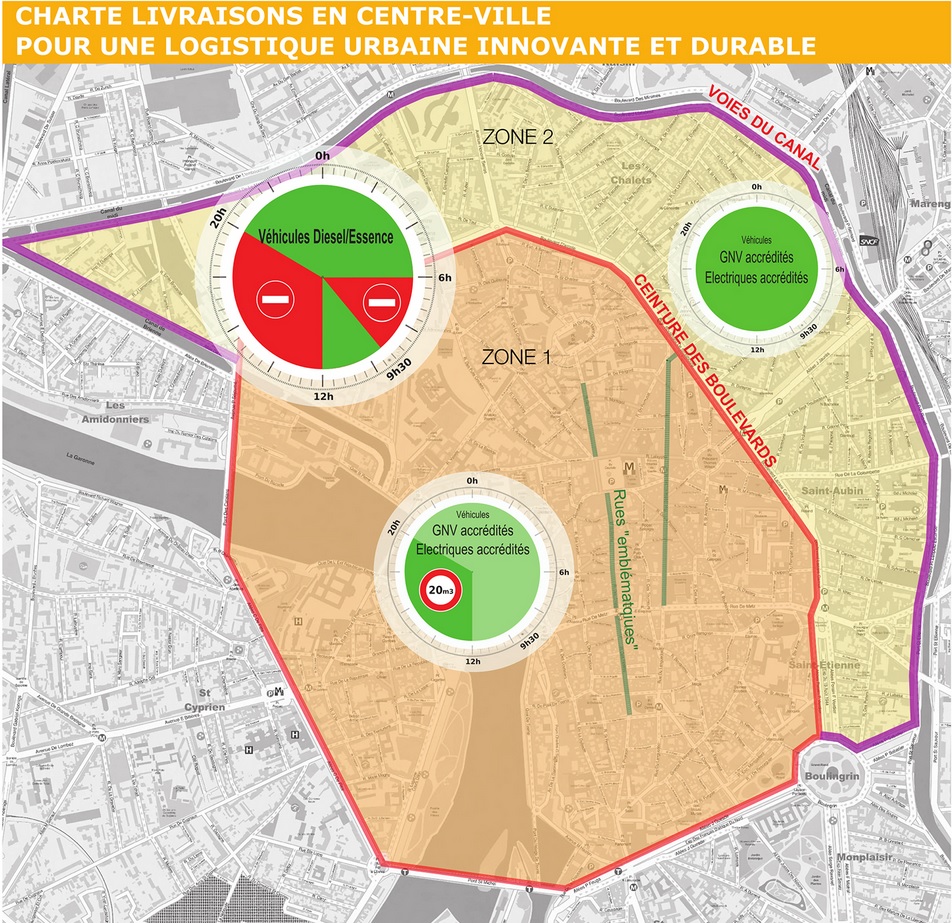 for larger image click on map
key:
red spots are delivery points
green streets: restricted delivery zones
Need to Register?
Sticker for authorised delivery vehicles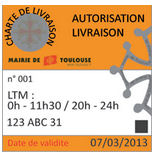 Delivery vehicles can apply for an authorisation here
For further questions contact: Mairie de Toulouse - Service Stationnement


This email address is being protected from spambots. You need JavaScript enabled to view it.



Hours of operation


Electric delivery vehicles can deliver, except in the restricted streets, from 00:00 - 24:00.
Delivery vehicles < 9 meters can deliver from 00:00 - 11:30 and 20:00 - 24:00.
Time table for delivery vehicles

unauthorised delivery vehicles with combustion engines

authorised electric delivery vehicles

authorised delivery vehicles with combustion engines

delivery vehicles without motor and electric <3 m3
Delivery
Each stop is limited to 20 minutes and you always have to use a parking disc!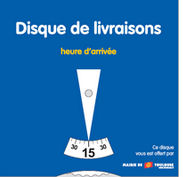 Without authorisation delivery vehicles are allowed to enter the city centre during 00:00 - 06:00, 09:30 - 11:30 and 20:00 - 24:00.

With authorisation you are allowed to enter the city center for loading and unloading for 20 minutes at the times detailed for your vehicle type.



Local name for the scheme
La charte de livraison

Further Information


Charte Livraisons Centre-Ville



City website